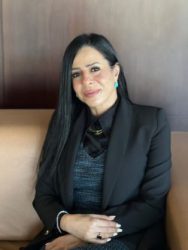 Omnia Kelig, CFA
Chief Executive Officer, NAEEM Financial Investments (NFI)
Omnia is the Chief Executive Officer of NAEEM Financial Investments (NFI), she has investment banking and private equity experience and a thorough knowledge of the conduct of both in the MENA region for the past 19 years. Prior to joining NAEEM, Omnia was a founder and the Managing Director of Viveris Mashrek,a subsidiary of Viveris Management (France), a private equity company with AUMs in excess of USD 4Bn.
She was responsible for the company's strategy and operations in addition to her role as a fund manager. She has participated in placing USD 40Mn of funds for Viveris and USD 100Mn SMEs fund, preparing a deal flow pipeline, and formation of strategic alliances with known investment banks and private equity firms.
Prior to joining Viveris Management, Omnia was a partner and director in Haykala Investment Management, a private equity manager specialized in restructuring distressed companies in Egypt.
Haykala managed the Middle East turnaround fund subscribed to by regional investors like Al Futtaim and Al Zamil, in addition to the major shareholder in Haykala being the Commercial International Bank. Omnia has structured then the first acquisition finance deal structured as an Islamic Ijara in Egypt in the oil field services sector, and was replicated in the iron and steel sector.
Prior to joining Haykala, Omnia was co-head of the investment banking – Barclays Bank Egypt since April 2005 where she structured and executed land mark acquisition finance and project finance transactions.
She was also actively involved in structuring securitization transactions and other forms of balance sheet optimization, including the following deals:
Execution of the largest acquisition deal in MENA region in 2005: USD 73Mn, for Egyptian Fertilizers Company (EFC)
Project finance debt syndication for USD 600Mn for EFC
Structuring and Execution of the first securitization deal in Egypt, Contact Car securitization
OCI EGP 1.45Bn bond issuance in 2005
From 1999 till 2004, Omnia worked in the corporate finance team at the Commercial International Bank (CIB) S.A.E., whereby she was involved in a number of IPOs, private placements, mergers and acquisitions transactions in a wide array of sectors including telecommunications (Telecom Egypt IPO), real estate (Amer Group Expansion), textiles, tourism and food and beverages.
Omnia holds a Bachelor's degree, with a double major in business and economics, from the American University in Cairo and is a CFA charter holder. She holds an MBA from London Business School (2019).
She lectures in the American University in Cairo Credit and Investment Banking Course. Omnia also pursues independent research efforts in Islamic Finance, with her first article titled "Islamic finance and its role in SMEs development: case in point Egypt" that was published by the international journal of social entrepreneurship and innovation in August 2013.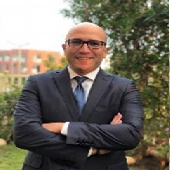 Khaled Safaa, CFA, MBA
Executive Director – Investment Banking – NFI
Khaled has over 15 years of experience in corporate finance and capital markets transactions namely mergers and acquisitions and private placements in addition to debt arrangements.
Khaled was responsible for many financial advisory assignments for companies – private and publicly traded – operating in different sectors such as: real estate, manufacturing, food and beverages and textile including business plans, expansion plans as well as restructuring plans for distressed companies.
Before joining NAEEM Financial Investments in 2011, Khaled used to work at "First Capital Advisory Services".
Khaled holds a Bachelor's Degree in Engineering from Alexandria University and is CFA charter holder.
He also earned his MBA, Finance Major from the Arab Academy for Science and Technology and Maritime Transport in 2006, and that's in addition to lecturing finance and private equity courses inside and outside Egypt.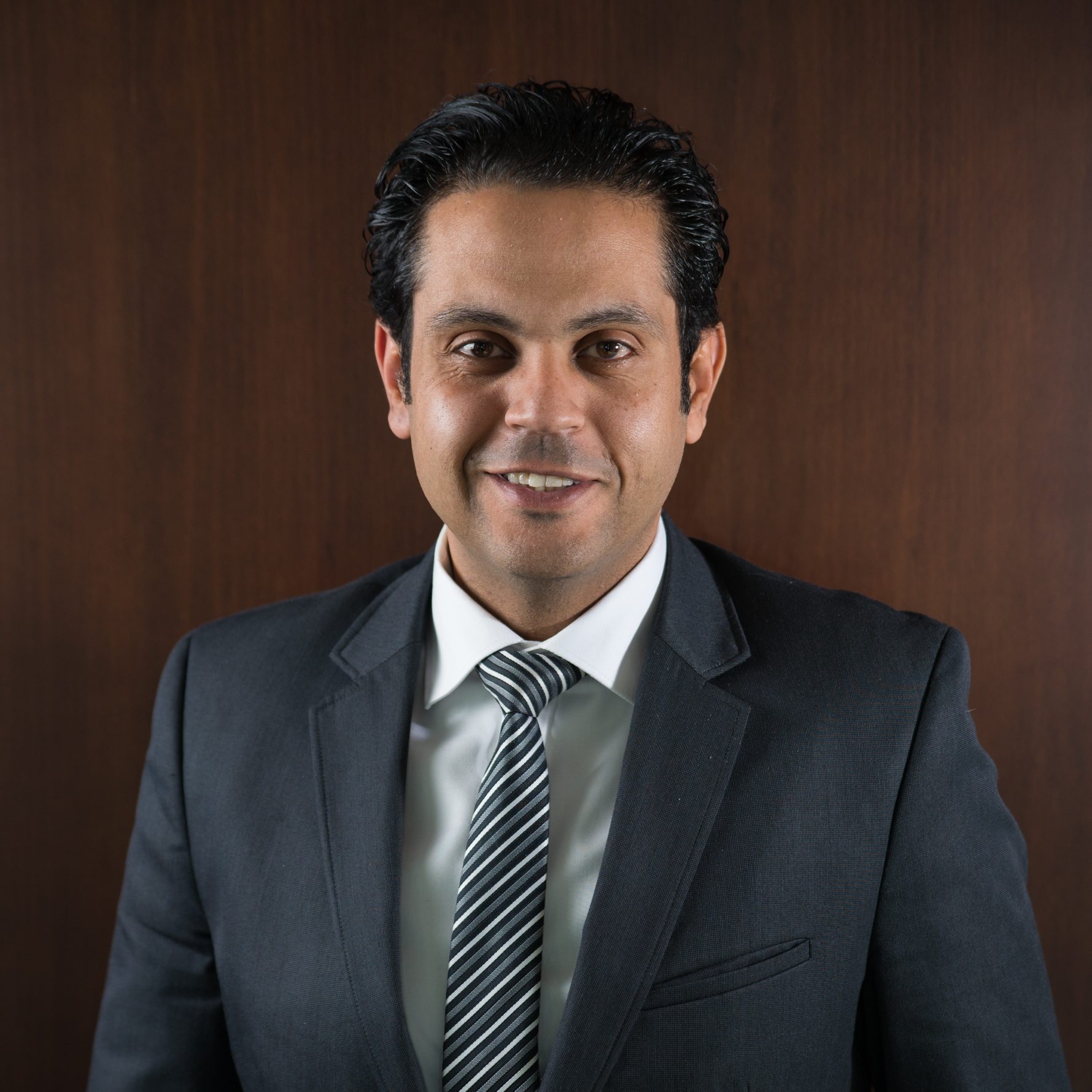 Ayman Enany, CFA
Director – Investment Banking – NFI
Ayman has over 15 years of experience in the investment field including M&A, forex and capital markets, financial analysis and investment research. Since joining NAEEM, Ayman has been involved in the origination and deal structuring of M&A transactions across Egypt and the GCC region within different sectors.Prior to joining NAEEM Financial Investments, he was a Senior Financial Analyst in the Investment Research Department at KIPCO Asset Management Company (KAMCO) in Kuwait covering mainly the telecom and investment sectors. Ayman was responsible for an extensive range of sell-side research services and products including: full-fledged financial analysis, investment recommendations on public and private companies, stock selection, equity research reports, economic review and sector-specific reports. He was also involved in structuring asset allocation strategies for different portfolios and company funds. In addition, he was responsible for providing stock picks to the asset management department.Ayman holds a Bachelor's Degree with high honors from the Arab Academy for Science and Technology and Maritime Transport (AASTMT), majoring in Marketing and is a CFA charter holder.