Board of Directors
NAEEM Holding Board of Directors consists of three executive members and four non-executive members. The board is headed by executive Chairman, Hussein Shobokshi.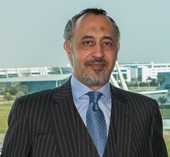 Hussein Shobokshi
Chairman – NAEEM Holding
Hussein is a Saudi businessman involved in diversified businesses. He is also an economic consultant for many large Gulf companies, board member of Shobokshi Development & Trading Company, board member of Okaz Organization for Press & Publication and board member of Aseer Company.
Hussein is also a columnist and writes for Asharq Al Awsat, the leading Arabic daily newspaper in the Middle East. In 1995, he was chosen as one of "Global Leaders for Tomorrow" at the World Economic Forum. He was the first Saudi or Gulf businessman to be chosen in the Prince of Wales Business Leaders Forum. He has given and continues to give lectures in the Middle East, Europe and the U.S.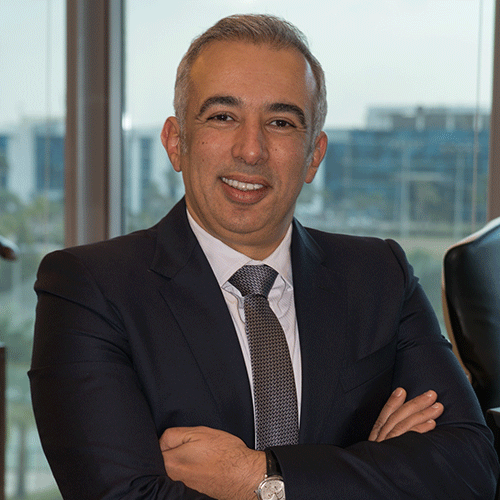 Youssef Elfar
Vice Chairman & Chief Executive Officer- NAEEM Holding
Youssef is a renowned regional Investor and Asset Manager, responsible for managing portfolios worth USD 4 billion at varying periods and conducted private equity transactions of more than USD 2 billion over the past several years in Real Estate, Financial Services, Oil and Gas and other sectors across public and private markets in UAE, KSA, Egypt and the wider MENA.
Youssef has founded and continues to own significant shares in a number of publicly listed and private companies including NAEEM, Coldwell Banker and ERA (RE brokerage firms) Master Franchises in MENA & East Europe. He is NAEEM Holding's founder and catalyst, in Egypt and Kingdom of Saudi Arabia. Youssef is a graduate from the Faculty of Commerce (Accounting Major).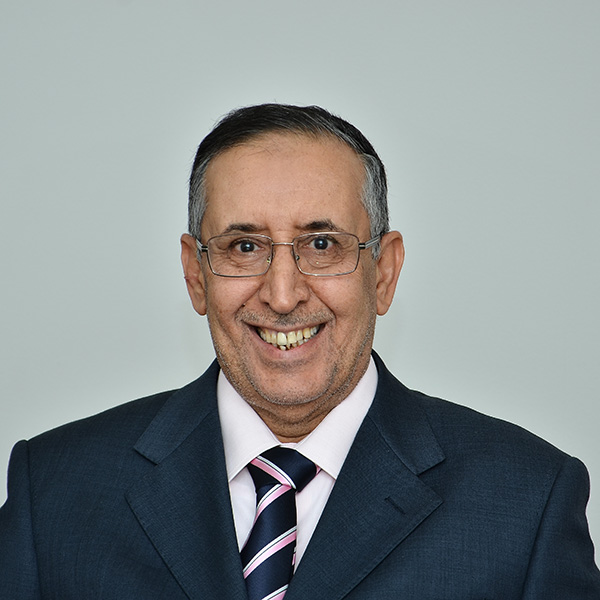 Nasser Abdullah ALMohawes
Board Member
Dr. Nasser is a co-founder of NAEEM Holding. He holds a Doctorate from United States; a Masters Degree from Massachusetts Institute of Technology, United States, and a Bachelor's Degree in Electrical Engineering from Riyadh University (currently King Saud University). Dr. Nasser is based in Riyadh.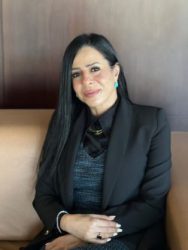 Omnia Kelig, CFA
Group Deputy Chief Executive Officer – NAEEM Holding
Chief Investment Officer – NAEEM Holding
Omnia is the Group Deputy Chief Executive Officer as well as Chief Investment Officer of NAEEM Holding. She has investment banking and private equity experience and a thorough knowledge of the conduct of both in the MENA region for the past 19 years. Prior to joining NAEEM, Omnia was a founder and the Managing Director of Viveris Mashrek,a subsidiary of Viveris Management (France), a private equity company with AUMs in excess of USD 4Bn.
She was responsible for the company's strategy and operations in addition to her role as a fund manager. She has participated in placing USD 40Mn of funds for Viveris and USD 100Mn SMEs fund, preparing a deal flow pipeline, and formation of strategic alliances with known investment banks and private equity firms.
Prior to joining Viveris Management, Omnia was a partner and director in Haykala Investment Management, a private equity manager specialized in restructuring distressed companies in Egypt.
Haykala managed the Middle East turnaround fund subscribed to by regional investors like Al Futtaim and Al Zamil, in addition to the major shareholder in Haykala being the Commercial International Bank. Omnia has structured then the first acquisition finance deal structured as an Islamic Ijara in Egypt in the oil field services sector, and was replicated in the iron and steel sector.
Prior to joining Haykala, Omnia was co-head of the investment banking – Barclays Bank Egypt since April 2005 where she structured and executed land mark acquisition finance and project finance transactions.
She was also actively involved in structuring securitization transactions and other forms of balance sheet optimization, including the following deals:
Execution of the largest acquisition deal in MENA region in 2005: USD 73Mn, for Egyptian Fertilizers Company (EFC)
Project finance debt syndication for USD 600Mn for EFC
Structuring and Execution of the first securitization deal in Egypt, Contact Car securitization
OCI EGP 1.45Bn bond issuance in 2005
From 1999 till 2004, Omnia worked in the corporate finance team at the Commercial International Bank (CIB) S.A.E., whereby she was involved in a number of IPOs, private placements, mergers and acquisitions transactions in a wide array of sectors including telecommunications (Telecom Egypt IPO), real estate (Amer Group Expansion), textiles, tourism and food and beverages.
Omnia holds a Bachelor's degree, with a double major in business and economics, from the American University in Cairo and is a CFA charter holder. She holds an MBA from London Business School (2019).
She lectures in the American University in Cairo Credit and Investment Banking Course. Omnia also pursues independent research efforts in Islamic Finance, with her first article titled "Islamic finance and its role in SMEs development: case in point Egypt" that was published by the international journal of social entrepreneurship and innovation in August 2013.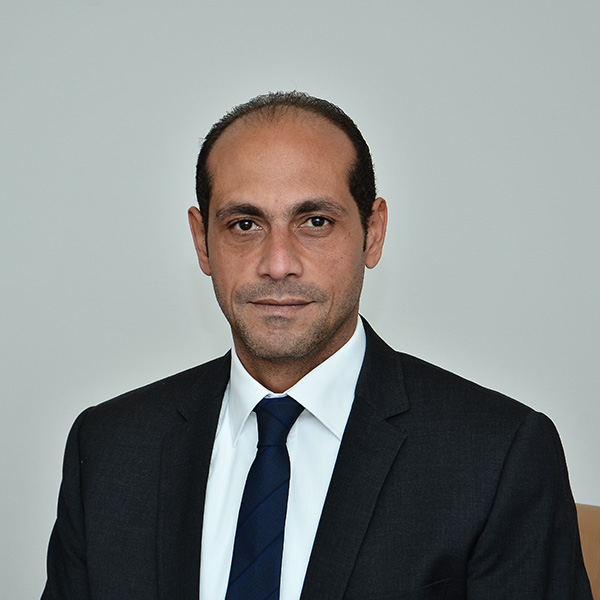 Mohamed Aly
Regional Investment Holding SPC – Board Member
Mohamed has over 10 years of experience in the financial field.
His professional career progressed in NAEEM Holding. He started as a portfolio manager in AICO where he spent 4 years, then in 2010 he became managing director of the private banking division, which specializes in high net worth investors' trading; later that year he became real estate manager. Mohamed is currently managing director of Gold Capital.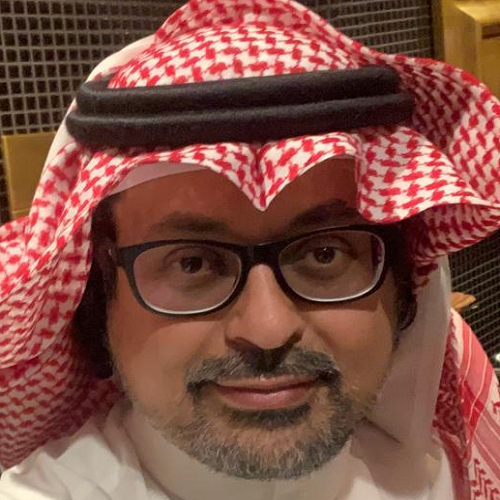 Fahd Ben Faleh Al Damer
Board Member
Fahd brings in over 25 years of experience in the Finance and Banking sectors in the middle east as well as Europe. He is currently the president of Hada Homes RE Development Company and Ibtikar contracting company since 2010 to date.
Fahd holds an MBA from Arab Academy for Science & Technology (2010), Diploma in wealth management (2002) as well as Personal Financial Planner/ CPFP (2001). He holds a Bachelor's degree in Economics from King Seoud University (1994).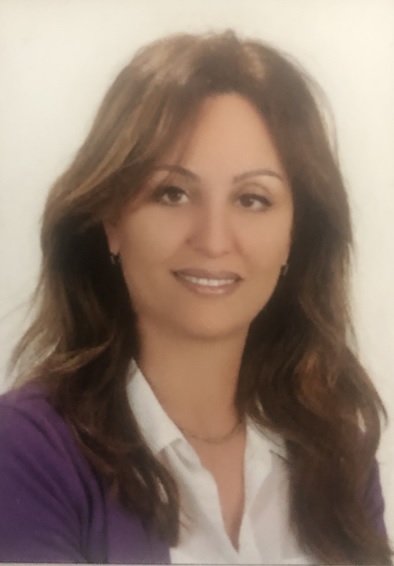 Nancy Wahib
Board Member
Nancy brings in over 20 Years of operational and financial restructuring experience, specializing in business performance improvement, M&A, and interim management. Her experience includes the support of the whole investment banking/ advisory deal lifecycle from initial assessment, operational due diligence, merger integration, carve out/separation, through to post deal value enhancement.
She is Founder & Managing Director at Axia Capital for financial Services (2010-Till Now)– a financial advisory firm providing integrated, holistic financial advisory services. Her transactional experience includes leading various M&A transactions worth USD 500 million over the past five years as well as debt restructuring deals totaling more than EGP 2billion.
Prior to that, Nancy spent 7 years in HSBC Egypt's Investment Banking, where she was a manager responsible for structuring and executing deals in collaboration with the bank's London-based desk. Her experience in HSBC includes leading various M&A, Securitization, Bond Issuance and Equity Raising transactions among which the issuance of EGP 1.5 bn Securitization bond for the Egyptian Arab Land Bank in Egypt, EGP 2bn issuance of Telecom Egypt Corporate Bond and Equity Raising transactions.
During her Investment Banking career, she led and worked on transactions that totaled more than USD 1.5 billion and stretched across the MENA region and the Indian subcontinent. Nancy holds an MBA from Maastricht University, Amsterdam, a Diploma in Business Administration from the American University in Cairo, and a BA in French Literature from Cairo University.