Executive Management
NAEEM Holding has carefully selected its Executive Management consisting of a group of professionals that help the company achieve its strategic goals.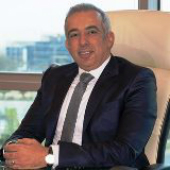 Youssef Elfar
Vice Chairman & Chief Executive Officer – NAEEM Holding
Youssef is a renowned regional Investor and Asset Manager, responsible for managing portfolios worth USD 4 billion at varying periods and conducted private equity transactions of more than USD 2 billion over the past several years in Real Estate, Financial Services, Oil and Gas and other sectors across public and private markets in UAE, KSA, Egypt and the wider MENA.
Youssef has founded and continues to own significant shares in a number of publicly listed and private companies including NAEEM, Coldwell Banker and ERA (RE brokerage firms) Master Franchises in MENA & East Europe. He is NAEEM Holding's founder and catalyst, in Egypt and Kingdom of Saudi Arabia. Youssef is a graduate from the Faculty of Commerce (Accounting Major).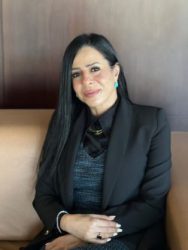 Omnia Kelig, CFA
Group Deputy Chief Executive Officer – NAEEM Holding
Chief Investment Officer – NAEEM Holding
Omnia is the Group Deputy Chief Executive Officer as well as Chief Investment Officer of NAEEM Holding. She has investment banking and private equity experience and a thorough knowledge of the conduct of both in the MENA region for the past 19 years. Prior to joining NAEEM, Omnia was a founder and the Managing Director of Viveris Mashrek,a subsidiary of Viveris Management (France), a private equity company with AUMs in excess of USD 4Bn.
She was responsible for the company's strategy and operations in addition to her role as a fund manager. She has participated in placing USD 40Mn of funds for Viveris and USD 100Mn SMEs fund, preparing a deal flow pipeline, and formation of strategic alliances with known investment banks and private equity firms.
Prior to joining Viveris Management, Omnia was a partner and director in Haykala Investment Management, a private equity manager specialized in restructuring distressed companies in Egypt.
Haykala managed the Middle East turnaround fund subscribed to by regional investors like Al Futtaim and Al Zamil, in addition to the major shareholder in Haykala being the Commercial International Bank. Omnia has structured then the first acquisition finance deal structured as an Islamic Ijara in Egypt in the oil field services sector, and was replicated in the iron and steel sector.
Prior to joining Haykala, Omnia was co-head of the investment banking – Barclays Bank Egypt since April 2005 where she structured and executed landmark acquisition finance and project finance transactions.
She was also actively involved in structuring securitization transactions and other forms of balance sheet optimization, including the following deals:
Execution of the largest acquisition deal in MENA region in 2005: USD 73Mn, for Egyptian Fertilizers Company (EFC)
Project finance, debt syndication for USD 600Mn for EFC
Structuring and Execution of the first securitization deal in Egypt, Contact Car securitization
OCI EGP 1.45Bn bond issuance in 2005
From 1999 till 2004, Omnia worked in the corporate finance team at the Commercial International Bank (CIB) S.A.E., whereby she was involved in a number of IPOs, private placements, mergers and acquisitions transactions in a wide array of sectors including telecommunications (Telecom Egypt IPO), real estate (Amer Group Expansion), textiles, tourism and food and beverages.
Omnia holds a Bachelor's degree, with a double major in business and economics, from the American University in Cairo and is a CFA charter holder. She holds an MBA from London Business School (2019).
She lectures at the American University in Cairo Credit and Investment Banking Course. Omnia also pursues independent research efforts in Islamic Finance, with her first article titled "Islamic finance and its role in SMEs development: case in point Egypt" that was published by the international journal of social entrepreneurship and innovation in August 2013.
Talal Akeil
Consultant, NAEEM Holding & Vice Chairman Etihad Capital
Talal Akeil is NAEEM Holding Group Consultant, he brings in 30 years of experience in Finance and Administration across different sectors from Financial Management and Business Leadership to Corporate Strategy, driving profitable revenue growth organizations in the MENA region.
Talal is responsible for the company's financial functions namely Finance, Accounting, Audit, Legal and Information Technology, as well as Human Resources & Administration activities.
In 1995, during the revitalization of the Egyptian Stock Exchange, Talal joined Roots Brokerage for 2 years as Head of Finance & Administration, Afterwards, he joined Nile Investment Securities as a Finance & Administration Manager. Since then Talal has been as a key leader and success partner in NAEEM Group.
Talal served as Deputy Chairman Etihad Capital in Abu Dhabi, a private joint-stock company. Prior to that, he served as a Finance & Administration Manager for NAEEM Commercial Services in KSA, the latter was a joint venture with Saudi Investment Bank in the Asset Management sector.
Talal's current post requires him to work closely with Egypt's and UAE's regulatory authorities, such as the General Authority for Financial Supervision, Securities and Commodities Authority in the UAE and Stock Exchange Markets in Egypt as well as Dubai, giving him insights into the implementation of regulations, as well as a strong network.
He also held Chairman Positions in both investment and brokerage firms, namely NAEEM Brokerage Egypt, NAEEM Misr Fund and NAEEM Real Estate. Talal is currently a board member in different companies, including Reacap Financial Investments, SVREICO Real Estate investments as well as Etihad Capital.
Talal holds a Bachelor's Degree of Commerce from Beirut Arab university in 1992, He also holds a Diploma in CEO Preparation from American Management Institute in 2019. Talal holds a Master in Financial Markets from IEB – Instituto de Estudios Bursatiles (Institute of Stock Market Studies)– Madrid 2022.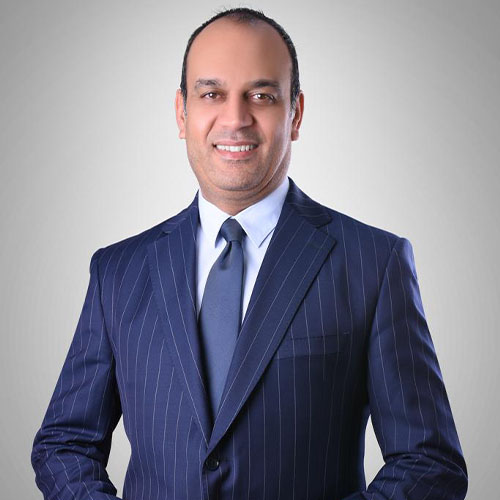 Ahmed Mahmoud
Finance Director – NAEEM Holding
Acting Chairman – NAEEM Securities' Brokerage
Ahmed is NAEEM Holding Finance Director and is currently acting as NAEEM Securities' Brokerage Chairman. Ahmed has over 20 years of experience in the financial sector. He joined NAEEM Holding in 1998 and has been part of the company's success story ever since. Ahmed acted as Head of Operations & Internal Audit then became financial controller of the holding's Brokerage arm for 10 years as well as responsible for the Anti-Money Laundry (AML) division in NAEEM Holding.
He also acted as the Managing Director of Gold Capital, a member of NAEEM Group as well as responsible for the Anti-Money Laundry (AML) division in NAEEM Holding. He holds a Bachelor's Degree in Commerce Accounting Major from Cairo University as well as an Accounting Diploma from Ain Shams University.
Alyaa Gomaa
Chief Business Development Officer, Asset Management – NFI
Alyaa joined NAEEM to help widen the company's product offerings and lead efforts to introduce the innovation of Exchange Traded Funds (ETFs).  Prior, Alyaa headed Egypt's Funds and Portfolio management unit in Beltone Asset Management and was the fund manager of XT-Misr, the first Egyptian Exchange Traded Fund (ETF) in Egypt.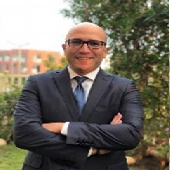 Khaled Safaa, CFA, MBA
Executive Director – Investment Banking – NFI
Khaled has over 15 years of experience in corporate finance and capital markets transactions namely mergers and acquisitions and private placements in addition to debt arrangements. Khaled was responsible for many financial advisory assignments for companies – private and publicly traded – operating in different sectors such as: real estate, manufacturing, food and beverages and textile including business plans, expansion plans as well as restructuring plans for distressed companies.
Before joining NAEEM Financial Investments in 2011, Khaled used to work at "First Capital Advisory Services".
Khaled holds a Bachelor's Degree in Engineering from Alexandria University and is CFA charter holder. He also earned his MBA, Finance Major from the Arab Academy for Science and Technology and Maritime Transport in 2006, and that's in addition to lecturing finance and private equity courses inside and outside Egypt.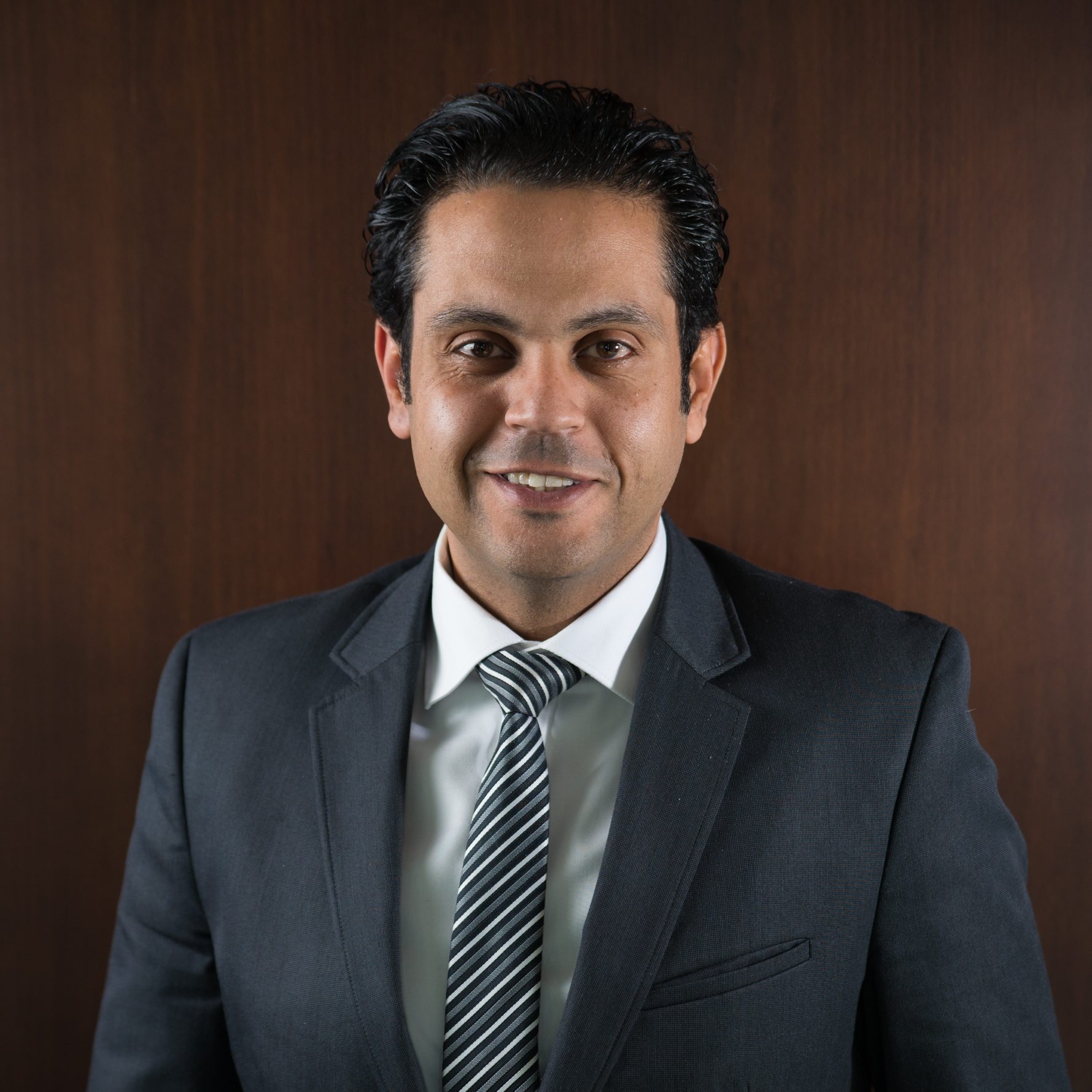 Ayman Enany, CFA
Director – Investment Banking – NFI
Ayman has over 15 years of experience in the investment field including M&A, forex and capital markets, financial analysis and investment research. Since joining NAEEM, Ayman has been involved in the origination and deal structuring of M&A transactions across Egypt and the GCC region within different sectors.
Prior to joining NAEEM Financial Investments, he was a Senior Financial Analyst in the Investment Research Department at KIPCO Asset Management Company (KAMCO) in Kuwait covering mainly the telecom and investment sectors. Ayman was responsible for an extensive range of sell-side research services and products including: full-fledged financial analysis, investment recommendations on public and private companies, stock selection, equity research reports, economic review and sector-specific reports. He was also involved in structuring asset allocation strategies for different portfolios and company funds. In addition, he was responsible for providing stock picks to the asset management department.
Ayman holds a Bachelor's Degree with high honors from the Arab Academy for Science and Technology and Maritime Transport (AASTMT), majoring in Marketing and is a CFA charter holder.
Sherif Nabawy
Director – International Markets – Etihad Capital
Sherif is an experienced Investment director with excessive knowledge in Multi-Asset Securities Trading, Portfolio Management, Financial analysis and Advisory, Treasury FX & Cash Mgmt.He has over 10 years of experience in both buy/sell side exposures in North America and EMEA regions with a proven track record.