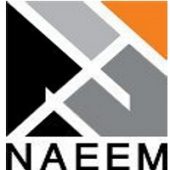 Cairo May 8th 2017, NAEEM real estate fund company asserted that the recently announced 26% is the annual internal rate of return IRR targeted by the fund management company should the long term plans be implemented successfully, as clarified in the prospectus. The later also includes the fund's risks and investment returns.
The company reiterated that NAEEM real estate fund is a closed-ended investment fund licensed by the Egyptian Financial Supervisory Authority (EFSA) in March 2017. The initiation of the subscription has been announced Saturday April 29th , the fund's term is 3 years extendable for two years maximum. Each of the extended two years requires the consent of the certificates' holders. The fund is an investment fund not a deposit.
The company added that the fund targets investment in real estate income producing assets, targeting and not guaranteeing an IRR of 26%. The public subscription period duration is one month starting Monday May15th. NAEEM intends to list the fund on the Egyptian Stock Exchange within 2 months starting post closure of the public subscription period to create more liquidity and ease of exit for subscribers. Banque Misr role is the Receiving subscription Bank , the minimum subscription for individuals is EGP 50,000, the total fund amount is EGP 1Bn, the fund's term is 3 years extendable for a maximum of two years, targeted annual rate 10% in addition to a targeted 16% compounded annually on the initial investment to be realized at the end of the fund's term.
NAEEM real estate fund targets fully developed assets with a recurring rental revenue. The fund is the first of its kind in Egypt, with counterparts in Kingdom of Saudi Arabia, GCC countries, and the United States. The fund targets several real estate assets including commercial malls, administrative buildings rented by prominent companies, acquisition prices allow rewarding investment income.
NAEEM Holding for Investments is a full-fledged investment bank with total investments in excess of US $ 300 million, with a presence in Egypt and the United Arab Emirates. NAEEM provides financial services including securities brokerage, asset management, investment banking, securities research and gold trading. Additionally, NAEEM has proprietary investments in diversified sectors including Real Estate, Industrial, Banking and Financial Services. In efforts to contribute to the development of the financial investment tools in the Egyptian market, NAEEM has pursued EFSA's first approval for a real estate fund in Egypt, available for Egyptians as well as foreigners.